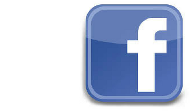 RACE DEVELOPMENTS ENGINE TUNING
***** New website coming soon *****
For the last 15 years Race Developments has been at the cutting edge of motorsport tuning. Owner Tim Radley started the company with a view to offering a high quality service at an affordable price and has never deviated from that path. Constant investment in the best machinery he could buy along with solid development methods has resulted in multiple British Championships, European Championships and much more in both motorcycle and car related disciplines. Coming from an engineering background and having a life long passion for tuning has also helped greatly
Located in a smart industrial unit in Gloucester, just a few minutes from the M5 motorway, you will find a temperature controlled and clean environment that produces accurate measurement and reliable engines. The workshop carries all the necessary equipment to undertake this work. This includes a Serdi 3.5 valve seat cutting machine, CNC mill, lathe, Superflow flowbench, Froude G490 engine dynamometer, Comec RP330 head and block facer, AC tig welder, Rosler superfinisher machine, hot wash tank, expensive measuring equipment and much more. Cylinder head and engine development/building are the core tasks here and all done in-house.
Trade and private work equally welcome and we ship all over the world regularly. Below are a selection of images showing some of the work carried out and also a video of the Bonneville record breaking Skoda that we built the engine for. Please also keep up to date with our Facebook, Instagram and Twitter pages.
Feel free to contact us should you have any questions
Thanks for looking. Regards, Race Developments.